The Mentor/Trusted Advisor represents Innovation Work's essential accompaniment and support resource for entrepreneurs participating in IW programming. Mentors bring business acumen, a shared understanding of mission-based entrepreneurship, a love of Baltimore, and values-driven coaching in alignment with IW's mission.
The Mentor Network is a diverse group of accomplished leaders with the common goal of sharing their expertise with the next generation of Baltimore entrepreneurs. This group of connected trusted advisors was modeled after the Miller Center mentor network and plays a critical role in IW's mission. IW mentors support aspiring and established social enterprise leaders across the city.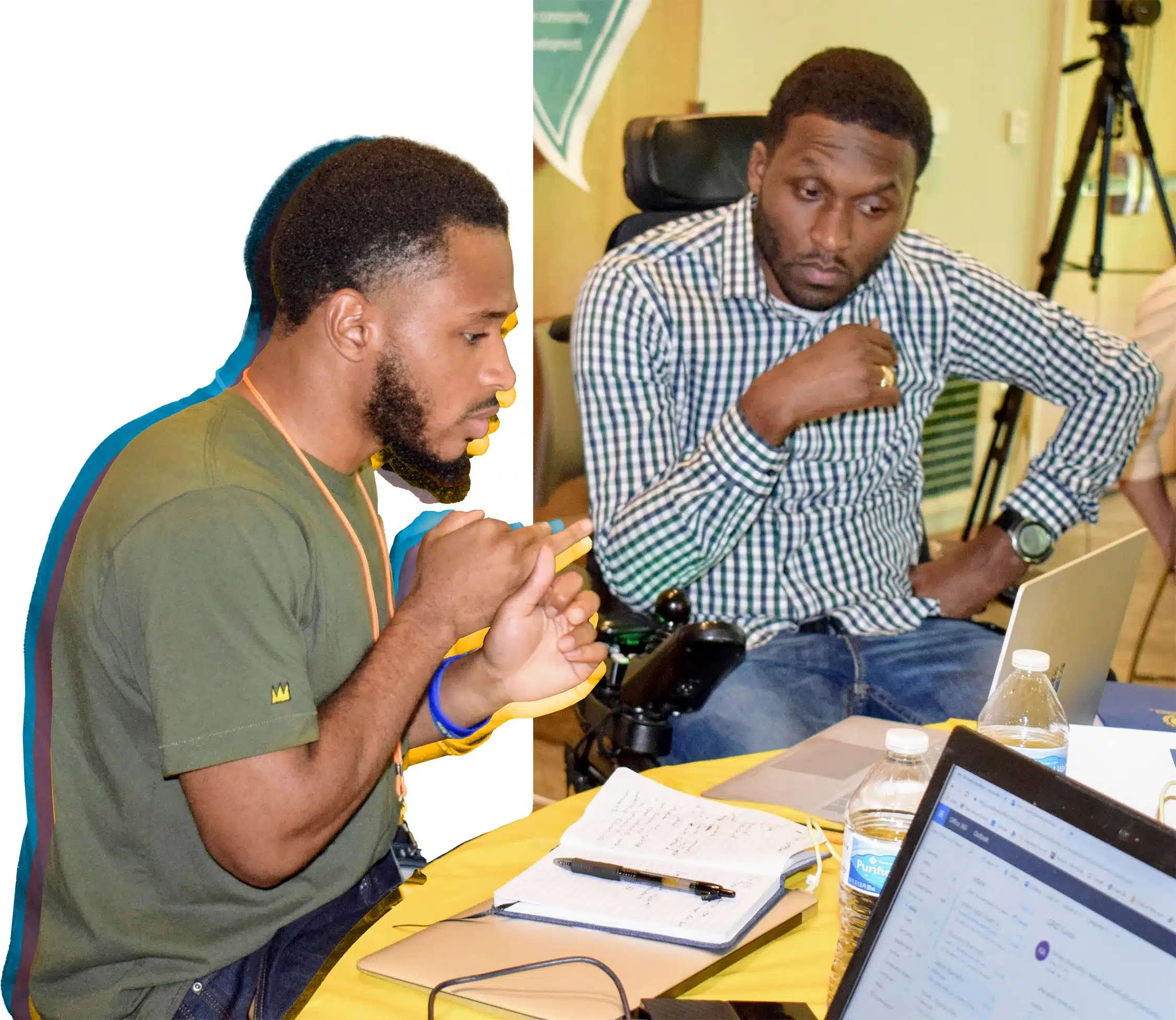 Meet the mentors in IW's Mentor Network
You might be a fit for the IW Mentor Network if…
You have knowledge of the fundamentals of business planning and the challenges of executing on those plans
You are empathetic to the diverse variety of lived experiences that Baltimore's social entrepreneurs bring to the table
You share in IW's mission to reduce Baltimore's neighborhood and racial wealth divide
You have the capacity to volunteer your time in one of the 5 mentor opportunities outlined in the mentor role description here.
We are grateful for our institutional mentor partners, such as these, who contribute to our Mentor Network in multiple ways.