Innovation Works (IW) provides Baltimore's social entrepreneurs with an enterprise development pipeline complete with stage-based services to help ensure the long-term success of their organizations and economic development in their neighborhoods.
The Boost Program stands prominently in Stage 3: CREATE of IW's enterprise progression pathway. Encompassing a detailed four-day enterprise workshop, it seamlessly integrates aspiring social entrepreneurs into a vast ecosystem of resources. The program's primary aim is to fortify their journey, equipping them with tools and connections essential for sustained success in the realm of social entrepreneurship.
CURRICULUM
---
Boost utilizes and expands upon Miller Center's structured, validated curriculum, which has helped over 1,300 international social enterprises attain operational excellence and prepare for investment. Boost participants engage in hands-on training focused on critical learning outcomes necessary to optimize social impact while becoming more financially sustainable.
The program packs core business lessons into a powerful workshop to help established nonprofit, for-profit, and hybrid social enterprise leaders in Baltimore learn business fundamentals, improve strategic thinking, and articulate a business plan that demonstrates impact, growth, and long-term financial sustainability.
Participants leave the Boost Program with the strategies and materials needed to grow their enterprise in a financially sustainable manner. It also provides an opportunity to apply for the funding and capacity-building programs they need to reach the next level of growth, including the IW+MC Accelerator, a 6-month accelerator program in IW's Stage 4: GROW and Ignite Capital, IW's impact investment subsidiary.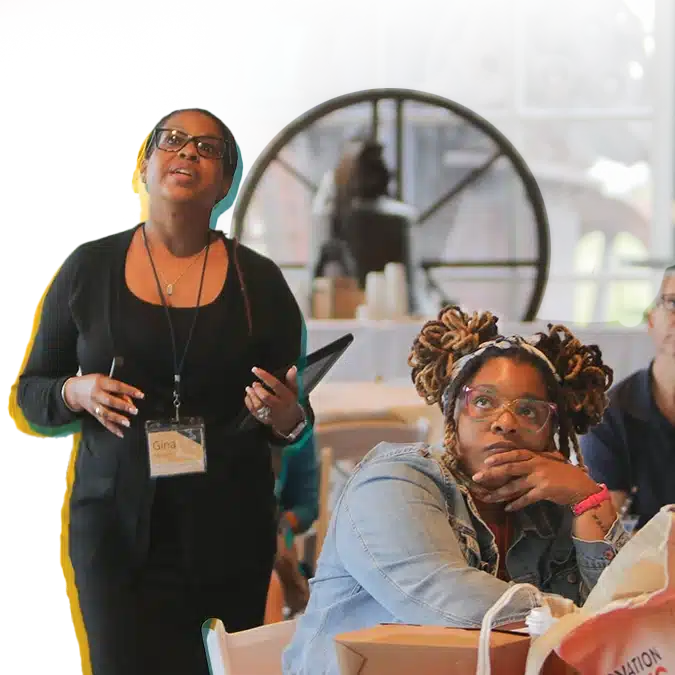 MENTORS
---
Seasoned social enterprise development leaders from Miller Center and Innovation Works lead the entrepreneurs through Boost's training modules. In addition, executive mentors with expertise in innovation and entrepreneurship support participants throughout the four days.
Two to three IW Boost participants are paired with one to two executive mentors for the duration of the program. Assigned mentors support participants in completing each module, help apply critical lessons to each organization's business plan and work through actionable next steps when the workshop ends.
These mentors serve as trusted advisors through the launch or growth of the enterprise. Innovations Works and the mentors also help plug the participants into a network of support resources focused on helping Baltimore businesses and organizations succeed. Participants are also introduced to a network of like-minded leaders working to build a thriving Baltimore.
OUTCOMES
---
By the end of the end of Innovation Works Boost Program, participants:
Complete, actionable templates, including tables, worksheets, and a slide deck for internal organizational planning and external proposals and communications.
Complete an executive summary or "elevator pitch" illustrating the organization's business and growth strategy to guide the organization after the workshop.
Establish action plans that guide follow-on support for subsequent months.
Participants then have the opportunity to present their work from the four days to their peers in the program.
GET PLUGGED IN
---
Current and former Boost participants include leaders and decision-makers from 90+ social enterprises based in Baltimore who are familiar with and able to direct their organization's business strategy.
Boost participants are selected by a committee of IW stakeholders, which include community leaders, social sector leaders, and other institutional partners. IW looks specifically for organizations based in Baltimore City with a social mission as a foundational component of their business. All Innovation Works programs are offered free of charge to selected organizations.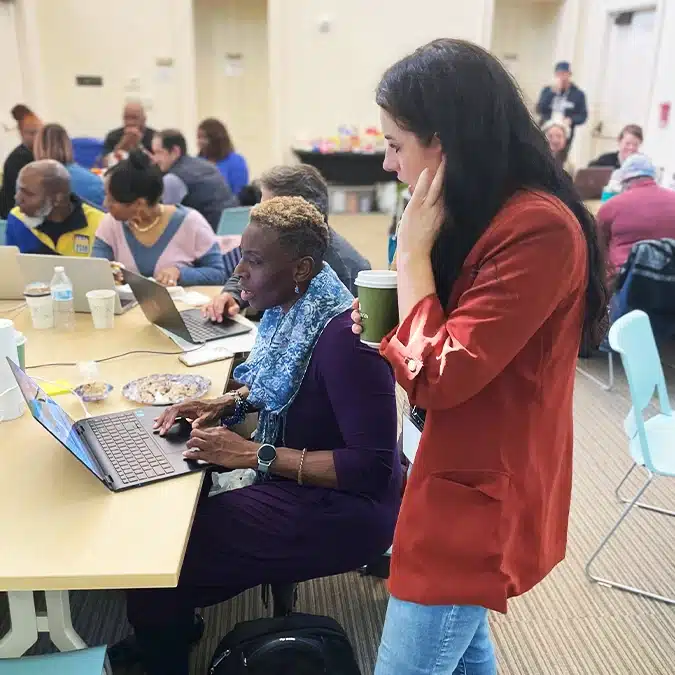 REQUIREMENTS
---
To participate, organizations must be:
An already established organization with ongoing operations.
Mission-driven and focused on serving Baltimore's most vulnerable populations.
I am seeking opportunities aimed at strengthening its social impact, strategic growth, and or long-term financial sustainability.
Able to allow its leader (CEO, Executive Director, etc.) to attend the entire workshop. An optional second representative from the organization should be a senior leader or board member of the organization.
Willing to report impact and progress over time to the broader IW network.
In addition, organizations can be:
A nonprofit, traditional business (i.e., LLC), B-Corps, or hybrid enterprise.
A fiscally-sponsored organization or part of a larger organizational structure.
Support service providers, product designers, makers, faith-based organizations, community-based, etc. Coming Soon
Boost Spring 2024:  Monday, April 22 - Thursday, April 23 
Application opens: Monday, January 29, 2024
Do you have questions about how Innovation Works Boost program works? Our FAQ page has the answers!